Keycards
CoRE Building, Hill Center and CBIM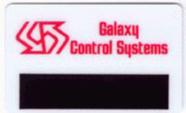 &reg
Reg trademark of Galaxy Control System
---
---
Updated Policies
Click here for more info on CS Graduate Keycard Policy.
Click here for more info on CS Undergraduate Keycard Policy.
---

I administer the keycards and keycard access control system for the Department of Computer Science (DCS) Faculty, Staff and Students. I manage keycarded doors on the 1st through 4th floors of the CoRE Building and the 3rd and 4th floors of Hill Center as well as the 2nd floor Classroom (Annex) wing of Hill Center. If you experience any problems with any of the keycarded doors that we run please contact us immediately (by email) so we can assess the situation and contact the necesarry people to fix the problem. Our email address is keycards@cs.

Keycards will be issued to new Grad Students at the start of each semester. Keycards can be picked up in Hill Center room 302. All replacement keycards can be picked up from Rob Toth, CoRE 232. We do ask that when you leave, to please return your keycard to us. All lost or broken keycards are subject to a $5 replacement cost.


Keycards for Indutrial Engineering, Dimacs, ECE and CAIP must be obtained by going to their main offices to get them. IE main office is in CoRE 201, Dimacs is CoRE 406, ECE is CoRE 501 and CAIP has forms outside of C633 to be returned to either room 634 or 618. CAIP also does scheduling for CoRE 1st floor lecture hall. We deal with all lost cards for access to the CoRE building as well as scheduling doors open for special events on the 1st through 4th floors of CoRE. If you've lost or broken your card or need doors scheduled open please send email to us at keycards@cs.
---
* The keycard you return must be in good condition when you return it in order to receive your $5.00 deposit back. Conditions in which money is not refunded include but are not limited to: Punch holes, cracks, pieces missing, defaced, etc.
---
.
---
Copyright 1999-2006
Updated May, 2006