Departmen of Computer Science
Undergraduate Courses
Using Hill Center 248, 250 & 252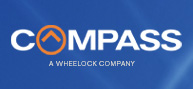 &reg
Reg trademark of Wheelock Systems
---
---
Keycard Policy for DCS Undergraduate Students Effective 9/1/2005
These labs now use the RUConnect ID card for access



For access to the Cereal, Soup and Pasta Labs in Hill Center (rooms 248, 250 and 252) for all UnderGraduate CS courses, your Professor should send an email request to keycards@cs. Individual access will not be given. Once a request is made from a Professor for class access, access will be processed within 1 business week.

Your ID should NOT be loaned out to anyone. Anyone caught loaning their ID out to others for acces to these labs will lose access.
---
You should also come see me if you had your ID replaced or it is not working.
---
Your access will be valid for one (1) Semester and will be deactivated two weeks after the close of the semester. If you need longer access, please have the course Professor contact us, keycards@cs with your name and length of time needed to complete any projects or assignments. No acceptions.
---
---
.

Copyright &copy 2002-2005
Updated August 31, 2005